A unique and ultra modern approach for Video Security.
The advantages of the cloud combined with the strength and speed of the local network!
We offer the option to record without using any upload bandwidth. So there is no need to reduce the frame-rate or bandwidth in order not to constantly put your bandwidth under pressure.
High resolution, high frame-rate video 24/7 without compromises!! If you do it the VMSCORE way, you can still benefit from cloud advantages.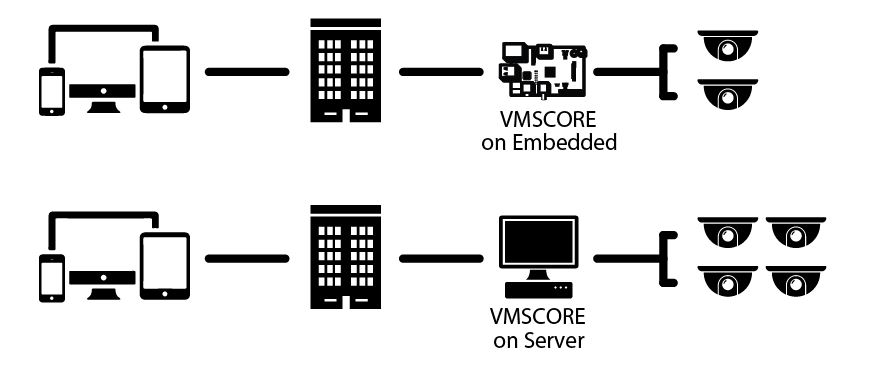 The advantages of a touch capable fast web browser based interface to a local recoding VMSCORE server, small or large.

Grow to any size with small or larger VMSCORE's and uniform access.
Merge VMSCORE recording servers on any location to a single VMSCORE+ hosted on your headquarter or cloud server. The big advantage: using no upload bandwidth until you remotely watch video. In the mean time, no upload restrictions causing lower frame-rate and lower resolution recordings. No compromises!!